Micro-Asset/ Bodaboda Loans
We offer bodaboda loans to young men and women who do not have enough funds to pay the total amount upfront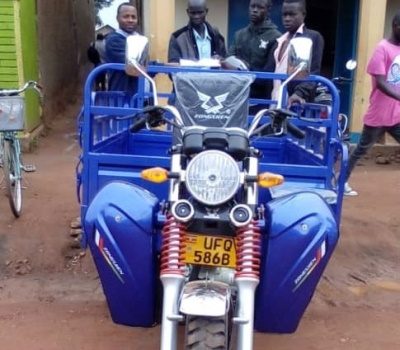 Terms and conditions
Upfront payment (deposit); minimum ugx 2,000,000.
Loan period of up to 24 months.
Interest rate of 2% per month.
Maximum loan amount: Ugx 8,000,000 (depending on market price of motorcycles).
Frequency of payment weekly.
The motorcycle to be purchased becomes the collateral.
Two guarantors required.
Target group
Youth main target.
Other qualified persons can be accepted.
Objectives
Financial inclusion of the youth by increasing accessibility to and affordability of loan facility .
Reduce the rampant sale of land by youth to buy motorcycle.
Ease of transportation of agricultural inputs and farm produce.
Facilitate general transportation of goods and passengers.